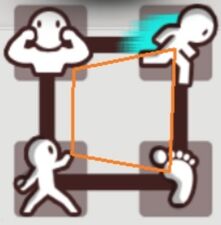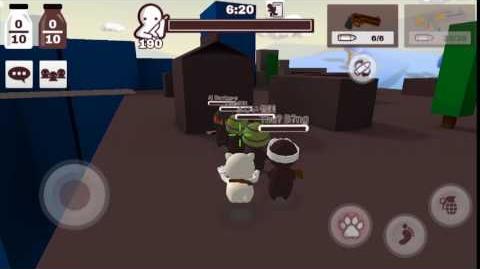 MyoCat is one of the most popular Classes in Milk Choco due of its fast speed and high health.
It isn't known if the whiskers and ears are cosmetic features or if the character is actually a cat.

Ability
MyoCat's ability is Pounce. Unlike many other abilities, Pounce is activated immediately with no wait time. The ability makes MyoCat leap forward and any enemies caught in its' path will take 130 damage.
Strategy
Unlike many other abilities, Pounce is immediate.
The Pounce distance depends on the gun MyoCat is currently holding (e.g. a lighter weapon will make you travel further).
If the ability is used while in mid-air, MyoCat will go farther.
Pounce can finish off already-damaged enemies.
Do not overestimate/underestimate the Pounce distance, as it can cause many suicides by falling off the edge.
Pounce can be used as a quick getaway tactic in Capture the Milk while retrieving milk.
Trivia
It is unknown if MyoCat is actually a cat, or if it's just a "Milkling" wearing a disguise.
Despite being the only Class likely to be an animal, all the "Milklings" have paw-shaped footprints.
If MyoCat is touching the ground during the pounce, its footprints will still be produced.
The Pounce's distance was reduced in the Ice Bang update.
Community content is available under
CC-BY-SA
unless otherwise noted.