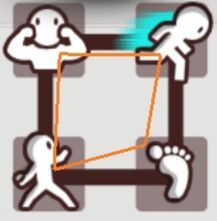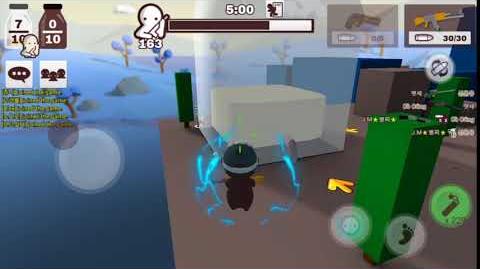 Iron is one of 21 classes in MilkChoco. Iron moves pretty fast and it is undeniably a reliable tank.

Ability
Iron's ability is the Iron Ball. When activated, a blue field appears around Iron, protecting the player from most attacks for 3 seconds, then reducing by 70% its received damages for the next 5 seconds. Unlike Shield's similar ability, Barrier, Iron can shoot while the ability is active, and since the 2 years anniversary update he can also jump.
Things Iron Ball Will Not Block
Weapons
Abilities
Other
Milk Carton
SB-18
Roll
Mortar
Devil
Angel
C. Grenade
Nitro
Explode
Void
Barrier
Iron has a barrier with a maximum of 90HP and a recovery rate of 18.
Strategy
Iron is effective for crowd control.
The immunity can help you if you are low on HP.
Iron pairs well with Medic's healing ability.

While the ability is active, Iron cannot be healed.

MyoCat's Pounce does not damage Iron when the ability is active.
Iron also pairs well with Shield to shield it when Iron Ball is refreshing.
Desperado's ability does not damage Iron when the ability is active.
Damage received from explosives is not blocked by Iron Ball.
Trivia
Irons' mask looks a lot like War Machines' mask(?) from Marvels "Iron Man".
In the promotional pictures, Iron is holding some type of minigun, even though the weapon does not currently exist.
Community content is available under
CC-BY-SA
unless otherwise noted.