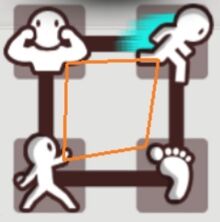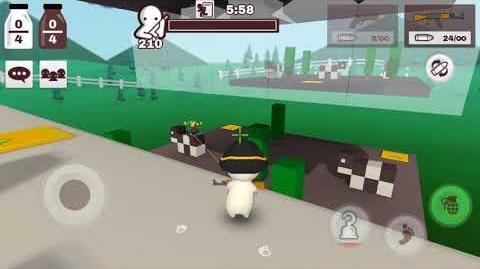 Hook is a class in Milk Choco. Hook has average stats, and it is a slightly more offensive class.

Ability
Hook's ability is Hook Stun. When activated, the crosshairs turn blue. When the crosshairs hover over an enemy, they turn green and the enemy is damaged with 50 HP and pulled towards the player. The enemy cannot move while hooked. If the enemy bumps into any obstacles on the path, the ability is stopped and the enemy returns to normal. While the enemy is being reeled in, a white line appears between the player and the enemy and there are ducks circling the enemy's head. You can fire while the enemy is being reeled in.
Barrier
Hook has a barrier with a maximum of 40HP and a recovery rate of 7.
Strategy
Hook is great on big maps, as the ability's pull is very slow and can leave enemies suspended in the air for a long time.
Hook is exceptionally good with long-range weapons, because of the previously mentioned mechanic.
Using Hook Stun while above an enemy in big maps such as Death, Assault, or Battle Royale can leave enemies suspended and paralyzed in the open for long periods of time.
Hook can be more useful for 1 on 1 confrontations.
While the cross hairs are blue, Hook cannot shoot at other players. However, if aimed at a player as if to shoot them, they would be hooked immediately and the player would be able to shoot, negating this effect.
Trivia
Community content is available under
CC-BY-SA
unless otherwise noted.