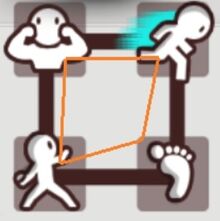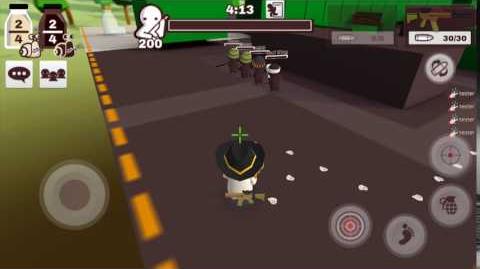 Desperado is one of the 20 classes in Milk Choco. A heavy hitter, you don't want to get close to Desperado, as the ability is sure to instakill most enemies. It has a cowboy aspect thanks of his black hat with a red star.

Ability
Desperado's ability is Desperate Strike. When activated, Desperado pulls out two golden guns and shoots at most 10 enemies in sight. Desperate Strike deals 500 damage. The damage is split randomly between the enemies.
Stats for Desperate Strike
Does Not Target
Total Damage
Max Targets
Angel
500
10
Devil
Barrier
Desperado has a barrier with a maximum of 40HP, and a speed of recovery of 7.
Strategy
Desperate Strike works well for close range targets.
When using the ability of Desperado, it's best to use if you caught an enemy off-guard or ambush them by hiding in a block or wall.
Using Desperate Strike makes Desperado an easy target.
If Desperado activates its ability, the player can either hide or kill it to evade damage.
Desperate Strike does not have unlimited range, which seems to be a common misconception.
The Ability does not target Devils or Angels in Kill Devil.
Trivia
No matter how far someone is from Desperado, when it's using its ability, it will be heard as if Desperado were right next to them.
The Desperado in the picture is dual wielding, which is not a feature currently available in the game.
Desperado means Desperate.
Community content is available under
CC-BY-SA
unless otherwise noted.