Carog is a class in Milk Choco. Carog can generate cannons that exist for 28 seconds. Carog cannot throw grenades very far. However, beware if you meet a Carog, for these milklings can annoy you!
Ability
Carog's ability is Frog Cannon. When activated, Carog constructs a frog cannon at the current position. The turret does 9 damage per shot and fires every 0.5 seconds. The Frog Cannon only fires at players.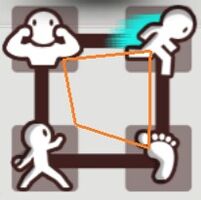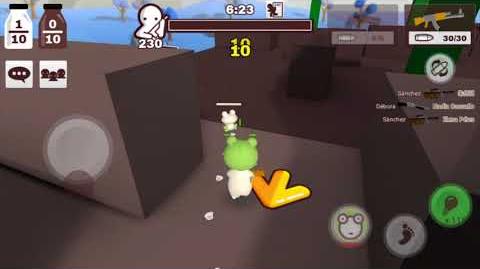 Barrier
Carog has a barrier with a maximum of 65HP and a speed of recovery of 29.
Strategy
Carog's Frog Cannon deals rapid damage, which helps players using weapons with slow reload-times.
It is advisable to not create the Frog Cannon in exposed areas.
The Frog Cannon can be used as a decoy.
Place a Frog Cannon near the launch pad and behind blocky cows in Capture the Milk to help you notify and take out invading or sneaking enemies.
Because you are completely immobile when deploying the turret, they should not be deployed when being attacked due to the immobilization effect when the ability is activated.
The Frog Cannon does not have unlimited range.
Place cannons near large groups of allies, because that will be just like adding an ally there
Community content is available under
CC-BY-SA
unless otherwise noted.