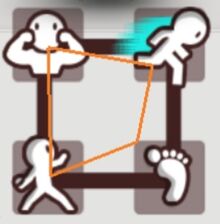 Bomber
is one of the 20 
classes
 in Milk Choco. Bomber moves extremely slow, has 225 HP, and can throw grenades very far.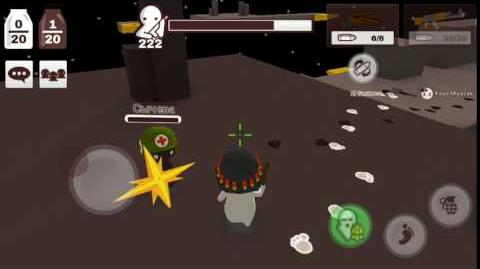 Ability
Bomber's ability is Self Destruct. When Self Destruct is activated, Bomber explodes with a little leap forward, damaging any nearby enemies. The explosion does not harm Bomber. It does up to 250 damage per target. depending on how close the enemy is.
Barrier
Bomber has a barrier, with a maximum of 100HP and a speed of recovery of 13.
Strategy
Because of the delay between activation and the explosion, the player should activate the ability in advance.
Because of the close range of Self Destruct, Bomber can be played very offensively.
Bomber could be used effectively as a sniper, using Self Destruct as a defense mechanism.
Bomber is immobilized and cannot shoot or throw grenades while activating Self Destruct, leaving the player vulnerable.
Trivia
Bomber was one of the original six Classes when the game came out.
Bomber has the most HP out of all classes.
Bomber has the second longest throw distance but launcher has the most trowing distance.
Community content is available under
CC-BY-SA
unless otherwise noted.