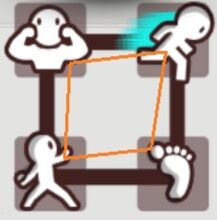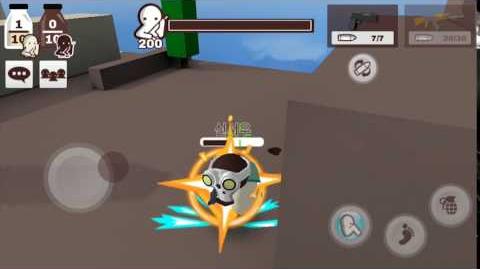 Note: This article is about the class. For the game mode/map, see Assault (game mode).
Description
Assault is one of 20 classes in the game. It has 200 HP and is the default character that the player receives upon beginning the game. It has a Cyan Helmet.
Ability
Assault's ability is Roll. Roll increases the speed of the player for 1.6 seconds. While the ability is active, the player rolls up into a ball with blue sparks flying off. Any enemies that come into contact with the player take damage. Roll deals a 40 HP damage, that halves each half second .
Strategy
Assault's well-rounded stats make it an easy class for beginners.
Roll does not deal continuous damage, so it is advisable not to persist near the enemy.
In close combat, Roll can be very effective, as the player is hard to shoot and very fast.
While using Roll, your target box does not change, but your hitbox does. This means that while they may still be able to fire at you like normal, they aren't likely to hit unless they are pointing at your body.

Roll is a good skill to use for moving while evading shots.

Assault can be effectively used in Death Maze, as the grenade distance and roll ability can be used to farm new spawning players.
Community content is available under
CC-BY-SA
unless otherwise noted.