Air
is a 
class
 in Milk Choco. It sports an Aviator hat and has a good speed, but a not-so-good grenade throw distance
.
Air is the highest jumper of all classes, without counting its ability that makes him jump really high.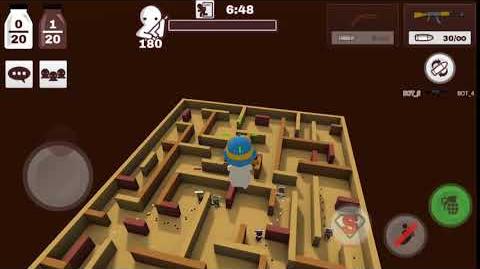 Ability
Air's ability is Super Jump. Super Jump launches the player high into the sky, which can be used to reach otherwise inaccessible surfaces.
(The ability is lowered in Battle Royale)
Strategy
Super Jump can be used to reach high vantage points, ideal for sniping.
Super Jump can be used to ambush enemies, making short-range weapons ideal.
Air's ability has the smallest cooldown time, at a mere 9 seconds.
Trivia
Air was the reason they fixed getting on top of the Milk Bottle in the Assault map.
Air got triple-nerfed in the following 2 updates after it's creation.
Community content is available under
CC-BY-SA
unless otherwise noted.